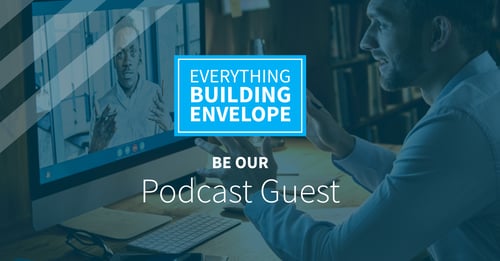 Be our Podcast Guest!
If you would like to be a featured guest on our The Everything Building Envelope℠ podcast then we'd love to hear from you!
We interview industry experts on current trends and issues that contractors, developers, and building owners face pre and post-construction.
Our discussion style is informal and aims to help our listeners understand topics like:
Water infiltration and other damage caused by severe weather such as hurricanes
Complex construction litigation cases and choosing expert witnesses
The latest construction methods related to the building envelope
If you have building envelope expertise that could liven up our discussion, fill out the form and we'll be in touch!
Have an idea for a topic? You can use the form to submit that as well.